Acceleration / Vibration / Frequency
CADwalk integrates synergetic concepts to create necessary functionality at
minimized costs and cost of ownership.
We build a dual-axis and one of the
smallest, most useful, time and cost saving wireless-acceleration-measurement-system for the automation-, semiconductor- and flat-panel-industry.
It clearly watches jitter and not allowed touches during a handling sequence.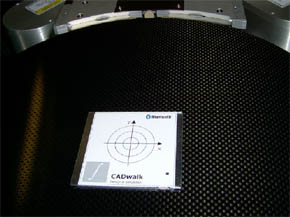 Specifications: WAMS2-VF 1.2
Acceleration: ± 1.2g
Resolution: ± 5 mg
Sampling Rate: 700 s-1
Communication range: 10 m
Battery life without recharging: 4.5 h
Benefits:
The very thin wireless acceleration module can be placed nearly everywhere
Save enormous time justifying handling sequences
Increase yield, throughput and MTBF
Key Features:
Package: wireless sensor module only 4 mm tall.
Keep it flat: can be put into a suitable releasing of a carbon fiber dummy wafer
Send acceleration data of two dimensions to a PC or Laptop
Visualisation: under Windows 7/8/10/11, scope like screen shows Fourier Analysis too, programmed in LabVIEW™, Data logging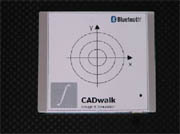 Size: (63x66x4) mm
Weight: 32 g